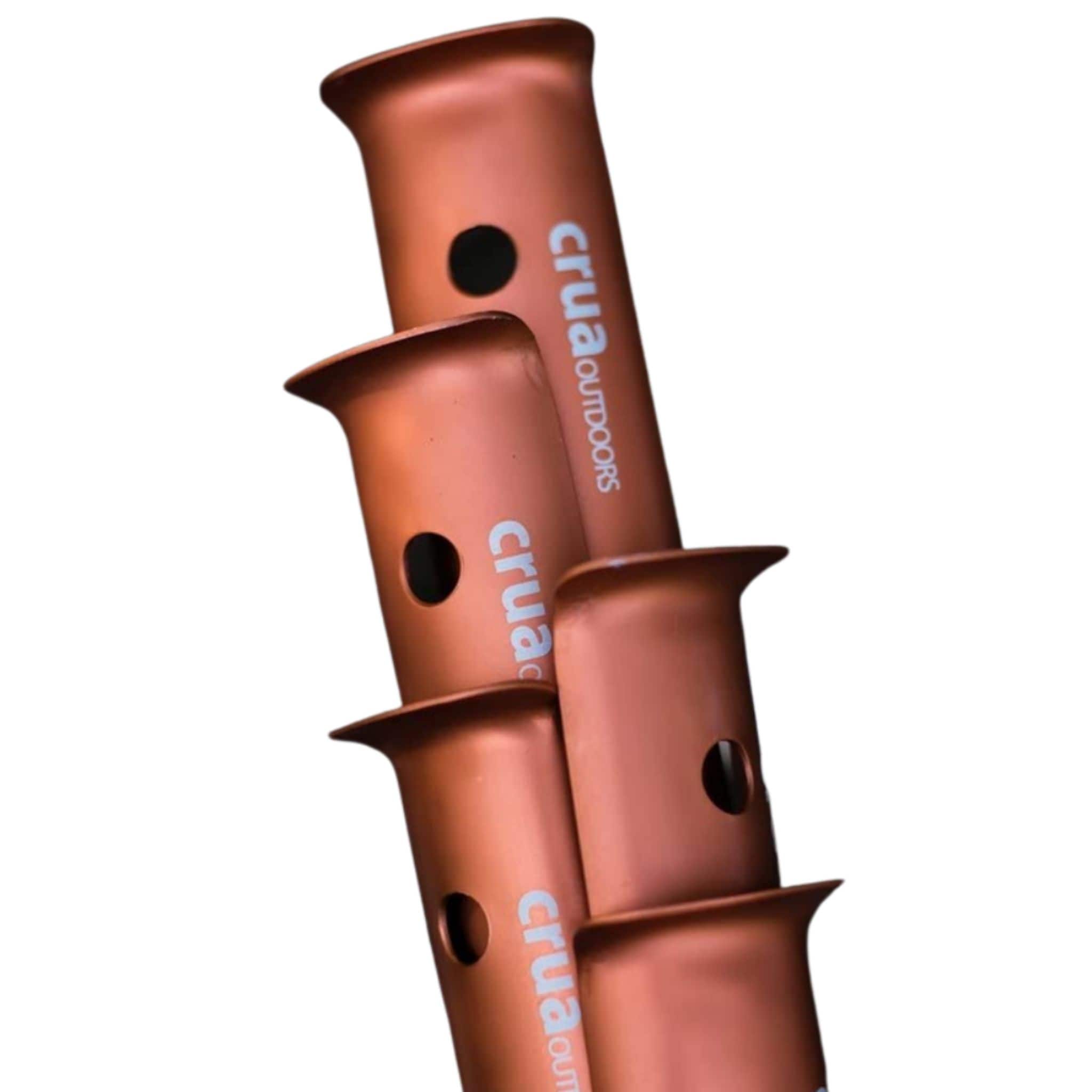 Heavy Duty Storm Stakes - 5 Pack
When gale-force winds start to blow in, you need to make sure your tent is pegged securely to the floor. Watching your tent fly through the air is a camping killing experience no one should go through.
To avoid being in this situation, you need the right tent pegs for the job. And this is why we created these heavy duty CRUA Storm Stakes - also we believe the best stakes for sand.
The storm stakes are crafted with a super-strong aluminium alloy, so they don't bend when inserting them into the ground. We also tested them on soft soil, snow, and sand to ensure they are a suitable stake anchor.
You get five stakes in the pack; each peg is 12.2 inches and comes with six adjustment holes to make your life easier.
We didn't want the stakes to take up too much room in your bag, which is why we use a curved design. The curved feature helps the stakes fit together neatly.
With the CRUA Storm Stakes, you'll never have to worry about your tent collapsing or blowing away. Harsh weather conditions are no match for the anchoring power we provide.
ON BACKORDER IN US. ETA Q1 2024.
Spend $/€/£100 & Get Free Shipping!
All CRUA products carry a two-year warranty against any defects in materials or workmanship. T&Cs apply.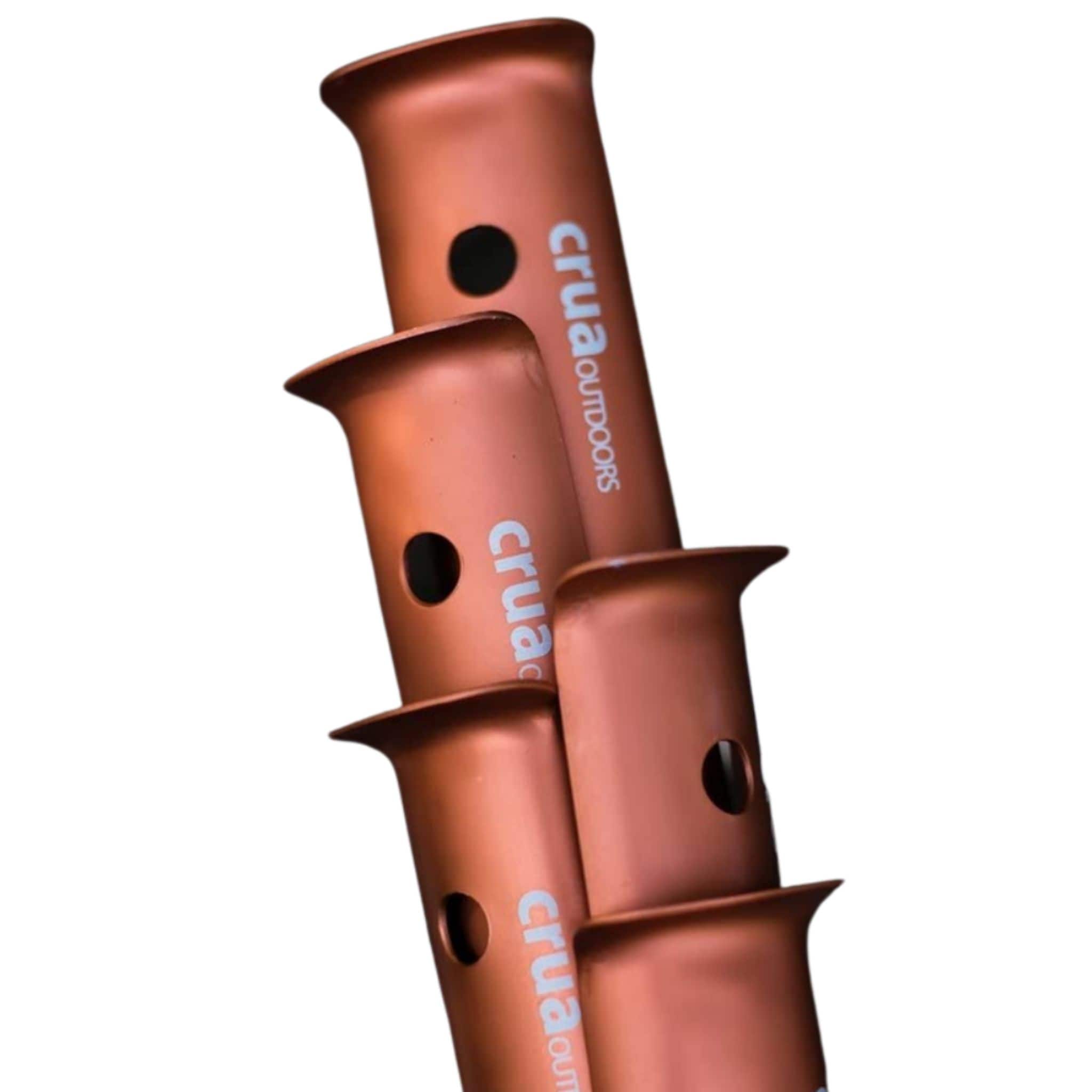 This product has no reviews yet.