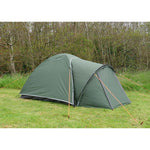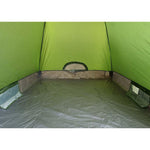 Refurbished Crua Duo
Regular Price

$ 265.99 USD

Sale Price

$ 265.99 USD

Regular Price

$ 249.00 USD

Unit Price

per
Tax included. Free Shipping over $100 excluding Rooftop Tents*
This lightweight, 2-person hiking tent is perfect for use by itself and it's also designed to incorporate the Crua Cocoon and Crua Core when required. The Crua Duo is easy pitched, light and breathable with rooftop vents to ensure minimum condensa...
This lightweight, 2-person hiking tent is perfect for use by itself and it's also designed to incorporate the Crua Cocoon and Crua Core when required. The Crua Duo is easy pitched, light and breathable with rooftop vents to ensure minimum condensation. This Crua Duo is spacious and comfortably sleeps 2 people with added room for baggage.
Shipping: Refurbished tents in the US can only be shipped to the US.  Refurbished tents in the EU can only be shipped to the EU.  
For more info on the Class, please click here.  
Variant:

A Class / US Shipping only
Dimensions
Width:

4.9ft / 145cm

Length:

9.8ft / 295cm

Height:

4.1ft / 124cm

Porch Width:

6.5ft / 196cm

Total Floor Space:

48 sq. ft 4.5 sq. m
Weight
Trail Weight:

5 lbs / 2.2 kg*

*Trail weight refers to the weight of the tent body, rain fly and poles ONLY. This is also referred to as 'minimum weight'. Packed weight is not the same as trail weight.
Features
Sleeps:

2 persons

Hydrostatic Head:

5000mm

Structure:

8.5mm Aluminum frame structure

Warranty:

2 Years

Bug mesh:

B3 bug mesh

Jumbo zips

Fire retardant
FAQ
We know that you may have some questions about our products - so we've got a dedicated FAQ Page that can answer them.
If you still cannot find the answer to your query, please do not hesitate to Contact Us.

Documents
Your Crua Warranty
All of our Crua products carry a full two-year warranty against any defects in materials or workmanship. If for any reason you are experiencing an issue that you feel falls under our Warranty, we will be happy to help. For more information on our Crua Warranty please visit our Returns & Warranty Page
Care
Care and maintenance for your Crua is very important to ensure it lasts for years and the warranty stays in tact. Check out our Product Care Instructions for help looking after your Crua.
More About Our Product
Crua Duo Features
Crua Clan Concept
Thank you Jared for the 5 stars:)
Excellent tent
Excellent tent. Perfect size, breathability and protection. I would love to see a bit more detailed instruction manual as I couldn't make full use of all the features available in the product.
Thank you Sid for the great feedback. I'll pass this request on for future improvements!:)
Happy Camping,
Crua Crew
Crua outdoors
Very nice people to deal with, quick delivery, excellent quality tent kit for a good price. Would recommend highly.
Thank you Matthew for the kind words, we are always happy to help:)
Happy Camping,
Crua Team
First year with the Crua Dup Max
I have been using my Duo Max on my motorcycle adventures and it's a superb tent with lots of room for my air mattress and all my gear. Well built and holds up very well in inclement weather with no leaks.
My only complaint is that the vestibule entry is pretty low to the ground making it harder for a big guy like me to get in and out. It would be nicer if the vestibule was as high as the rest of the tent.
Thank you for the great feedback Big Mike, this picture looks amazing. I'll pass on this information in case of a new design for the tent ;)
Happy Adventures,
Crua Team
Great tent
Have spent about a week over this winter in a Crua Duo + Culla Maxx combo here in Western New York. Fantastic. It might seem initially like a heavy setup, but compare the overall weight to a hot tent + stove + firewood. A tiny lightweight collapsible rocketstove (Vire mini) and a few small branches is all I needed for cooking and "ambiance". That replaces having to bring a hot tent, a stove and time and effort of processing wood for it. Plus while sleeping, the temperature doesn't oscillate between freezing cold and sauna-like as it does with a hot tent & stove. And, no waking up every two hours to feed the stove - and just a comfortable temp all night long. Get one and give it a try!
This sounds like you had great fun out there! We wish you a lot more great nights sleep in the wild!
Happy adventures,
Crua Crew
Solid. Quality materials and well constructed.
There are so many tents out there to choose from with all manner of pros and cons but for £200 I don't think you can go far wrong in choosing this one. I have been to the Lake District last weekend and although I only had a few showers to deal with, the wind was quite gusty. The tent performed extremely well. It is solid and well made. The materials and construction are very good and there is loads of space for one person and quite comfortably fit 2.
On a separate note, I contacted the manufacturer/supplier (Crua) on a minor issue to do with the contents and there customer service was brilliant. I highly recommend this tent.
Almost perfect
The tent is very well thought out and I like the small details such as guy line pockets, the porch floor, 2 separate pole sleeves, high quality zippers, and the ability to add the culla in the winter. I haven't tested how waterproof it is but other reviews and a few videos show it is pretty much 100% waterproof.
The only issues I have is a small fabric tear that probably happened somewhere in the manufacturing or packing process. It looks like it would be an instant leak in the rain if I didn't use the rain fly I purchased separately. It did have a piece of patch fabric included but no adhesive. For the price of the tent I think a few dollar tube of adhesive could be included in the patch kit. I have a field excercise in just a few days otherwise I would have shipped it back for an exchange. Next I dont care for the tips at the pole ends. They pop right out when taking the tent down perhaps either glue them in or make them a tighter fit. Last the sliders on the guy lines slip very easily. After a windy night I had it set up they were all very loose and some had slipped off the stake. I tied on a small 550 cord prusik knot on every line that I will butt up to the sliders after tightening. I think this might help them from backing off but I haven't tried it out yet
Overall I am satisfied with my purchase and I hope to get many years put of the tent.
Great product
Great product. Lightweight and durable.
Best tent I have had
Slept in the tent two days. Very impressive construction and features. This tent can be set up easily one person in high winds on the beach.
5.0 out of 5 stars Much bigger inside than it looks
I have not used it camping yet. But I did set it up and it's a lot bigger on the inside than it looks and only weighs 5.5lbs (for a 4 season tent). I'll update once used.